If you want to keep your concrete in good shape, we encourage you to try our concrete pressure washing services.
Concrete is one of the most widely used building materials in the world, and the primary reason for this is its incredible durability. Just because concrete is highly durable, however, does not mean that it is impervious to all damage or that it doesn't require any maintenance–in fact, if you want to keep your concrete in good condition, you'll need to get it washed regularly to remove any algae, mold, mildew, etc., from its surface. Fortunately, our team at Pollywog Pressure Washing is here to provide the expert concrete pressure washing services you need to keep your concrete paths and structures in the best possible shape.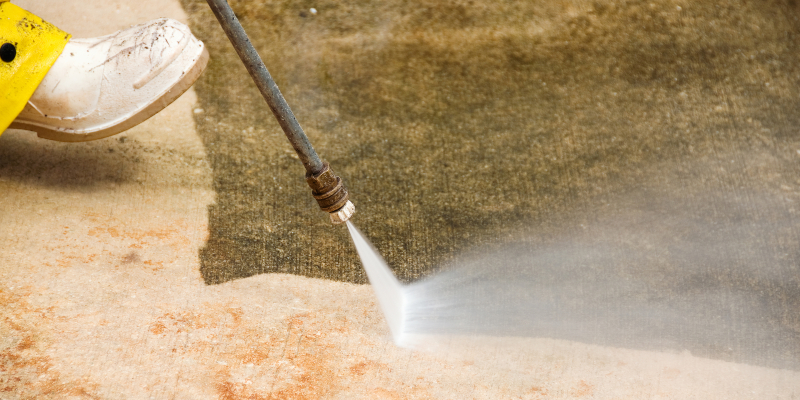 While there are home-use pressure washing units available on the market, they do not have the same capability as the commercial ones that our team uses, and you will most likely end up disappointed with the results. In addition, our concrete pressure washing services are a much more convenient way to maintain your property–instead of having to spend hours spraying water at your concrete yourself, you can simply let our team take care of it while you tend to other tasks or enjoy more pleasurable activities. We'll make sure that all deposits of dirt, debris, mold, mildew, and anything else are completely removed so that your concrete looks pristine.
Our team is proud to serve the Durham, North Carolina community, and we want to help you take the best possible care of your property. If you are interested in our concrete pressure washing services, just give us a call.
---
At Pollywog Pressure Washing, we offer concrete pressure washing services in Durham, Chapel Hill, Raleigh, Cary, Hillsborough, Wake Forest, Morrisville, Apex, and Holly Springs, North Carolina.