Our team offers excellent concrete pressure washing services that will keep your concrete in great condition.
While concrete is a highly durable material, that doesn't mean it requires no upkeep. Not only will your concrete structures get dirty over time, but they are also likely to attract algae, mold, and similar contaminants that will eat into the material. To help you keep your concrete paths, walls, and other structures in great condition, our team at Pollywog Pressure Washing offers concrete pressure washing services. Our team will thoroughly clean your concrete, removing all traces of dirt, grime, and all other contaminants to leave it looking as good as new.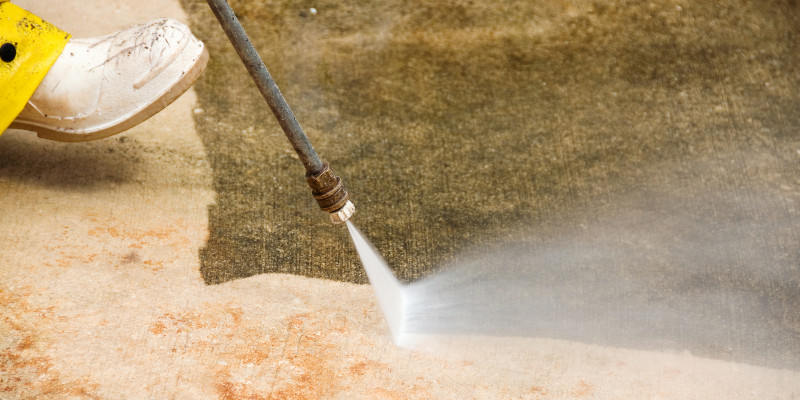 As we alluded to above, cleaning your concrete does more than just make it look good—it also improves its condition and even extends its overall lifespan. Dirt particles create friction against the surface, which causes your concrete to wear out faster. In addition, mold, mildew, algae, and the like will chemically break down your concrete over time, worsening its condition even more. Our concrete pressure washing services will remove all of these contaminants, leaving your concrete spotless and preventing the damage they can do. If you want to ensure your concrete lasts as long as possible, we encourage you to have it regularly cleaned.
Our team is proud to be a part of the community here in Chapel Hill, North Carolina, and we want to help you keep your property in great condition. If you are interested in learning more about our concrete pressure washing services, just give us a call to speak to our experts.
---
At Pollywog Pressure Washing, we offer concrete pressure washing services in Durham, Chapel Hill, Raleigh, Cary, Hillsborough, Wake Forest, Morrisville, Apex, and Holly Springs, North Carolina.