Make your roof look its best with our help.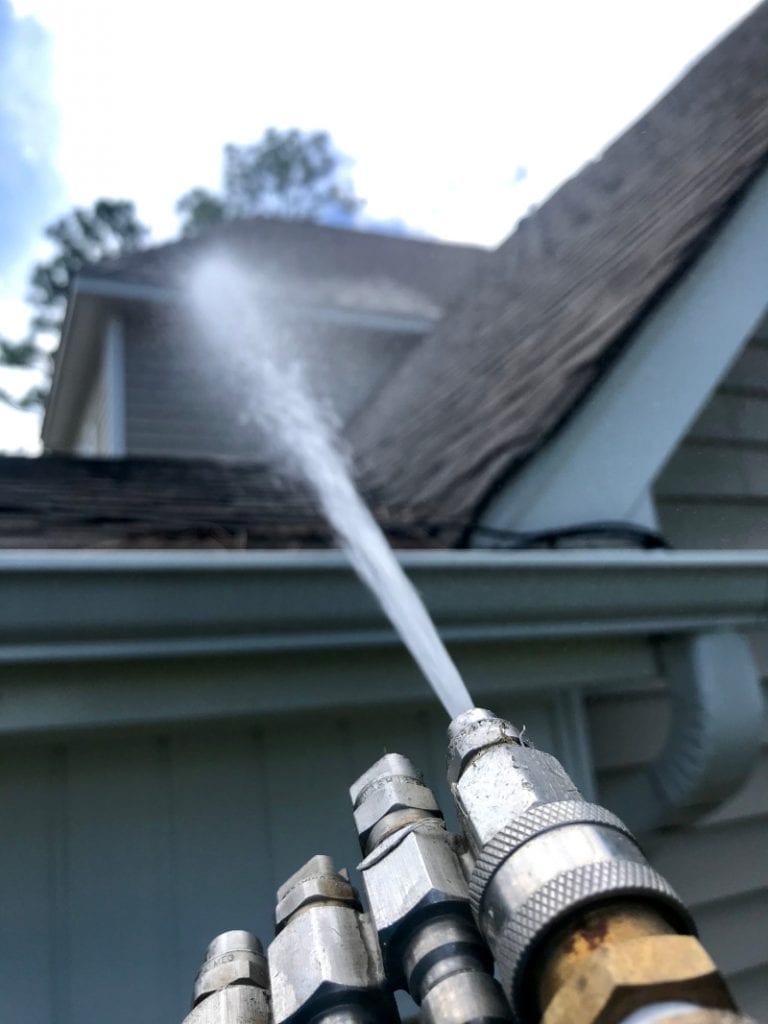 Your roof is one of the largest parts of your home, so it greatly affects your property's curb appeal. If your roof has accumulated dirt, debris, and buildup over time, and it's also covered in unsightly black streaks, you probably want to improve its appearance.
If this sounds like you, contact us at Pollywog Pressure Washing. We provide roof cleaning services in the Raleigh, North Carolina area, and we're known for our great workmanship and excellent customer service. Have us come and clean your roof, and you won't be disappointed by the results.
Many assume that when providing roof cleaning services, we simply pressure wash the roof and its materials. While we do pressure wash surfaces in some cases, when we clean roofs, we typically use soft washing methods.
Soft washing is an innovative form of exterior cleaning that combines low pressure and biodegradable, water-based chemicals. Not only can soft washing eliminate dirt and grime from your roof, but it will also completely remove all buildup and organic growth. As a result, your roof will look almost like new again, and you won't need to worry about the buildup coming back anytime soon.
Make your roof and your property look their absolute best with our proven roof cleaning services. To learn more about our approach to roof cleaning or to schedule an appointment for your home, get in touch with us today.
---
At Pollywog Pressure Washing, we offer roof cleaning services in Durham, Chapel Hill, Raleigh, Cary, Hillsborough, Wake Forest, Morrisville, Apex, and Holly Springs, North Carolina.