Our fence cleaning services are a great way to extend the life of your fencing and keep your property looking great.
Fences have many purposes, both practical and aesthetic. The installation of a new fence dramatically changes the appearance of any building, and the natural deterioration of a fence over time can also negatively impact the appearance of your property. Our fence cleaning services can keep your fence looking like new longer, but it can also extend the life of your fencing, making your fence a better long-term investment.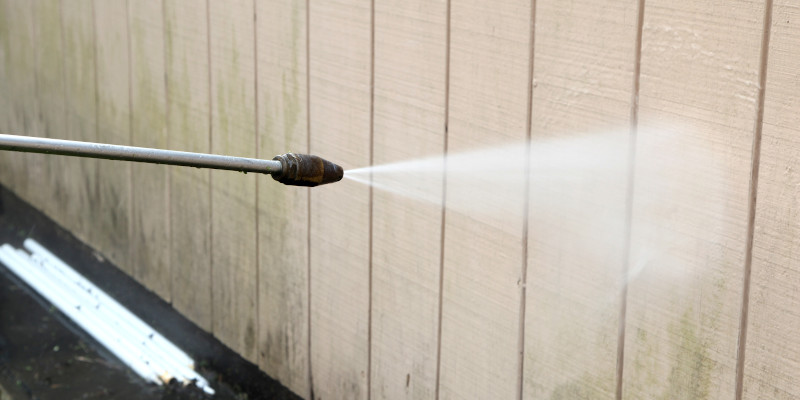 If you have a fence at your home or business in or near Durham, North Carolina, you may not have time to perform the fence maintenance that is needed to keep your fencing looking its best. Our fence cleaning services will keep your fence the cleanest in the whole neighborhood. It starts and ends with a thorough visual inspection. The first inspection helps us make important decisions about how to proceed. The final inspection ensures that we have done the job right. We are so confident you will love the results that we guarantee your satisfaction.
Our fence cleaning services use our specialized soft washing system. While the pressure of this system is lower than traditional pressure washing, the volume of water used is higher. The specialized solutions we use can power through any mildew, bacteria, algae, or other organic stains on your fencing. We also work hard to protect the vegetation that surrounds your fence. We prewet vegetation to make sure the roots are saturated with fresh water. Once we have applied our cleaning solution, we rinse vegetation again.
Call us today here at Pollywog Pressure Washing to schedule your fence cleaning service or with any questions you may have.
---
At Pollywog Pressure Washing, we offer fence cleaning services in Durham, Chapel Hill, Raleigh, Cary, Hillsborough, Wake Forest, Morrisville, Apex, and Holly Springs, North Carolina.