Our high bay cleaning provides a clean, healthy environment and addresses combustible dust safety.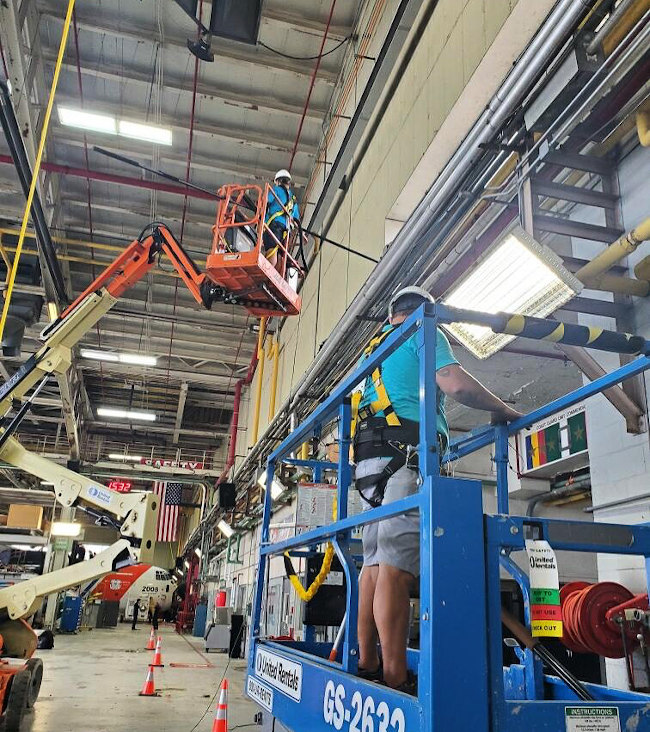 Most people grumble about trying to keep up with dust in their home, but did you know that it isn't just annoying at a business, but can also be a fire hazard? At Pollywog Pressure Washing, we provide high bay cleaning in the Durham, North Carolina area for factories, warehouses, distribution facilities, and manufacturing plants that want to address combustible dust safety.
We can set you up with a schedule for high bay cleaning that takes into account the many factors that can contribute to dust, fiber buildup, dirt, and debris that is difficult to reach. You might need this service only a couple of times each year, on a weekly basis, or a frequency somewhere in between. We will consider your specific needs and standards, as well as any compliance issues for your industry.
We are equipped to provide high bay cleaning for any size facility. In addition, we can work around your business operations to limit disruption as much as possible. We can also combine high bay cleaning with other cleaning services, such as exterior window cleaning, parking lot or parking deck cleaning, flat roof cleaning, signage cleaning, or anything else you need cleaned.
If you would like to learn more about our high bay cleaning or you need an estimate for any of our commercial cleaning services, don't hesitate to reach out to us. We are your one-stop source for cleaning at both your business and your home. Call today to learn more.
---
At Pollywog Pressure Washing, we offer high bay cleaning services in Durham, Chapel Hill, Raleigh, Cary, Hillsborough, Wake Forest, Morrisville, Apex, and Holly Springs, North Carolina.