Our team offers flat roof cleaning services to keep your business facility in peak condition.
Here at Pollywog Pressure Washing, we understand that your business is important to you and that you want to do everything you can to help it succeed. No matter what kind of business you run, a key part of doing so successfully is keeping your facilities in the best possible condition and that includes taking care of the roof. If your facility has a flat roof, our team is here to provide the expert flat roof cleaning services you need to keep it in tip-top shape and extend its lifespan.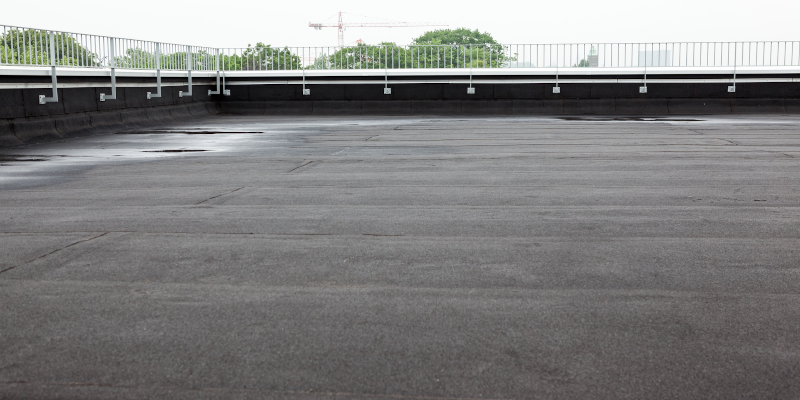 Our team offers flat roof cleaning for commercial buildings in addition to our regular roof cleaning services for residential homes, and although the specific structures are different, the benefits are the same. Over time, dirt, mildew, mold, algae, moss, and debris will build up on your roof, and they will do real damage to the structure if they are not removed in a timely manner. Dirt particles act like tiny razor blades, abrading the surface of your roof, while microorganisms like mold gradually eat away at it–with this in mind, it's clear why these things need to be removed as soon as possible. Our team has the right tools and experience to get rid of these damaging agents and make your roof look pristine once more.
We are proud to serve the Durham, North Carolina community, and we want to help you do what's best for your business. If you are in need of flat roof cleaning services, we encourage you to give us a call.
---
At Pollywog Pressure Washing, we offer flat roof cleaning services in Durham, Chapel Hill, Raleigh, Cary, Hillsborough, Wake Forest, Morrisville, Apex, and Holly Springs, North Carolina.