Image matters, so turn to us for exterior commercial cleaning services.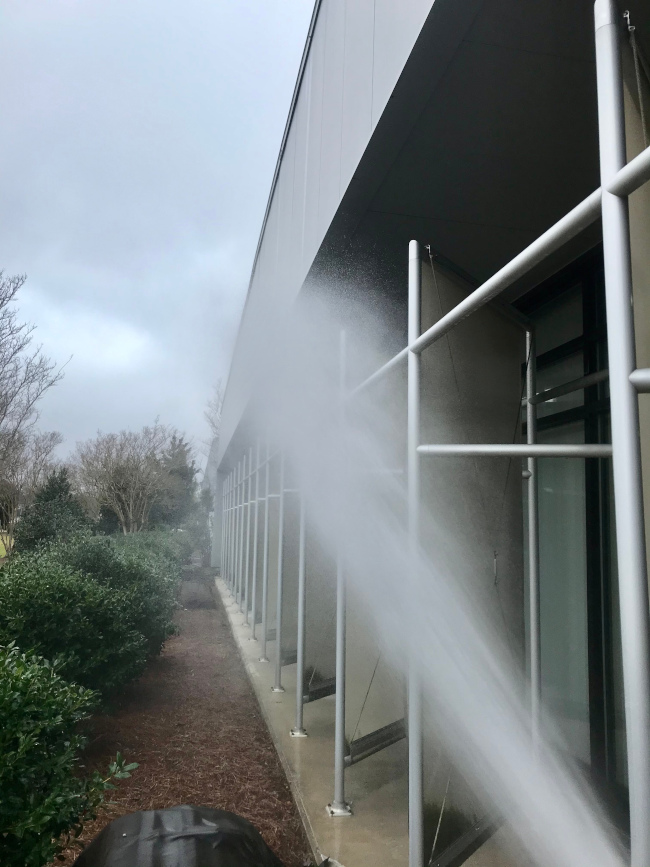 Most companies put a great deal of effort into the appearance of their office or other areas where customers, clients, staff, vendors, and others congregate. Putting an investment into beautiful flooring, comfortable seating, artwork, and other interior touches can go a long way toward creating a positive impression. What if that is lost on some people because the outside is so dirty that they never bother to come inside? Could you be losing customers or missing out on a perfect candidate who might have applied for the job you've posted?
Granted, these are extreme examples that might not apply if you haven't gone a long time since your last exterior commercial cleaning, but don't take the chance when a call to us at Pollywog Pressure Washing can put that worry to rest. The most popular exterior commercial cleaning services that we offer provide appearance benefits for your business through our parking deck and parking lot cleaning services and other concrete cleaning services.
These are not the only exterior commercial services that we offer, however. We also clean the outside of buildings and perform flat roof cleaning. We can also assist with some interior cleaning tasks, such as high bay cleaning, warehouse dusting, sign cleaning, storefront cleaning, and more. If you would like to learn about the many ways that we can keep your Durham, North Carolina property and building looking its best, don't hesitate to reach out to us to schedule an appointment for an estimate.
---
At Pollywog Pressure Washing, we offer exterior commercial cleaning services in Durham, Chapel Hill, Raleigh, Cary, Hillsborough, Wake Forest, Morrisville, Apex, and Holly Springs, North Carolina.