We follow strict safety protocols during our professional parking deck cleaning services.
It might seem like parking deck cleaning would be something an inexperienced team could handle just fine, but the reality is that there is more to doing this work right than you might think. At Pollywog Pressure Washing, we recommend always choosing an experienced professional for your Chapel Hill, North Carolina parking garage. Here are some of the steps we take that demonstrate we are the right company to choose for your parking deck cleaning: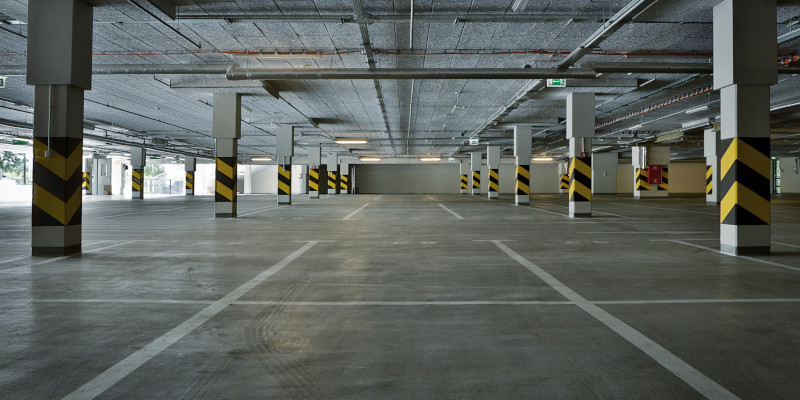 Reclamation of dirty water– We don't want to see your storm drains get clogged up with the contaminants coming off your parking deck. We reclaim the dirty water, so that doesn't happen.
Water temperature– Using the wrong temperature of water could set off your sprinkler system accidentally as they can be triggered by heat and steam from parking deck cleaning if the water is too hot. We know the proper water temperature to avoid this problem.
Block elevator shafts– Could you imagine a bunch of dirty water cascading into the elevator? We can't imagine how distressing that would be! That is why we block off any elevator shafts to prevent water from running into the shaft or the elevator.
Safety blocking– We set up safety blocking, so drivers and pedestrians know to avoid the area where we are conducting parking deck cleaning. We want to keep them safe and avoid any insurance claims. We follow all safety and EPA protocols, which is something you should expect when taking bids for parking deck cleaning.
If you want true professionals to handle your parking deck cleaning, reach out to us. We are happy to provide you with a free, no-obligation quote and address your questions about our safety protocols and cleaning methods.
---
At Pollywog Pressure Washing, we offer parking deck cleaning services in Durham, Chapel Hill, Raleigh, Cary, Hillsborough, Wake Forest, Morrisville, Apex, and Holly Springs, North Carolina.