We offer flat roof cleaning services to help you protect your roof from wear and tear and keep it in excellent condition.
One of the most important parts of any building is the roof, as it prevents rain and snow from damaging the rest of the structure. If you want to keep your property in good condition, you will need to take good care of the roof, and that starts with keeping it clean. Our team at Pollywog Pressure Washing has extensive experience in the exterior cleaning industry, and you can count on us to remove all dirt, grime, and other contaminants from the roof of your home or business. We offer cleaning services for both residential roofing and commercial flat roofing, and we encourage you to give them a try.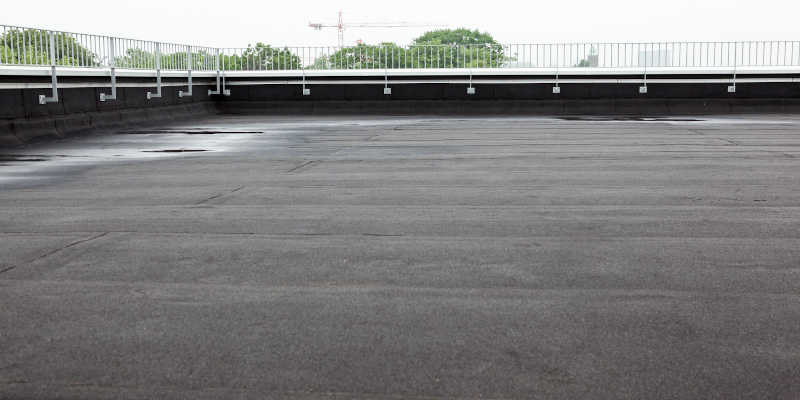 Our flat roof cleaning services do more than just make your roof look better; they also protect it from wear and tear. Flat roof cleaning involves removing debris, dirt, grime, algae, and all other contaminants from the surface of your roof, which prevents those contaminants from damaging the material. If these contaminants are allowed to remain on your roof for too long, they will physically abrade the surface or chemically eat into it, which you obviously don't want. With regular cleaning, you can prevent this wear and tear on your roof and significantly extend its lifespan. If you want to see the benefits for yourself, we encourage you to give our flat roof cleaning services a try.
We are proud to serve the Chapel Hill, North Carolina community, and we want to help you do what's best for your business. If you are interested in learning more about our flat roof cleaning services, just give us a call.
---
At Pollywog Pressure Washing, we offer flat roof cleaning services in Durham, Chapel Hill, Raleigh, Cary, Hillsborough, Wake Forest, Morrisville, Apex, and Holly Springs, North Carolina.